Liquid Nano Tint For Dallas Homes And Commercial Spaces
Liquid Nano Tint For Hard To Coat Glass Features
Liquid Nano Tint is a solar control product unlike any other on the market today.  What makes this product so unique and effective for your Dallas home or commercial space is its unique application process and can be applied where window film simply cannot.  A solvent-borne 10 microns thick, self-leveling clear coat, this product is painted on to surfaces and bonds directly to glass and polycarbonate. It is great for single-pane glass but also is one of the only sun control product specifically designed for surfaces that cannot take film: bent glass, historic building windows, skylights, and textured glass surfaces.  Although technically not a film product it performs exactly the same on windows all types of Dallas structure
Blocks 99.9% of Ultraviolet (UV) rays

Blocks 95% of Infrared (IR) rays

Allows in 85% of visible Light

Reduces seasonal heating/cooling costs
Since it is cost-effective, Liquid Nano Tint has a speedy an ROI.  And comes with standard 10-year warranty and with little to zero chance of it ever peeling, chipping or cracking. Plus it is environmentally friendly and has no off-gassing after it has dried.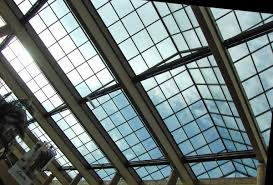 With its ease of installation and unique qualities, Liquid Nano tint is versatile and great for Dallas:
Commercial glass

Residential glass

Glass manufacturing

Polycarbonate materials

Skylights
For more information on Liquid Nano Tint for your Dallas home or business, contact us at Window Film Dallas today!