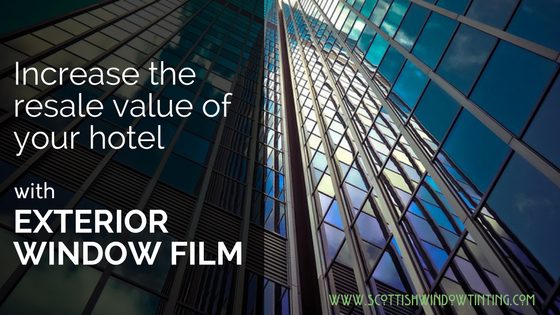 Do you have chipped or cracked windows in your hotel? Are you concerned that the appearance of your building might affect your resale value? Exterior window film offers a solution! Exterior window film can make your Dallas hotel look like brand new again and fix all the flaws and defects in your windows. It's perfect for historic remodels, exterior renovations, and new construction projects alike!
About Exterior Window Film
Exterior window film is similar to traditional window film except it's applied on the outer part of your windows. The benefit of this is that exterior film covers up weather worn and damaged glass. Exterior film also has a more reflective appearance which gives it an ability to cast off a blue-ish or sky colored hue. Other than these minor differences, the concept of exterior window film is basically the same as traditional window tint. It's excellent for blocking out uv radiation and unwanted solar heat and makes structures much more energy efficient.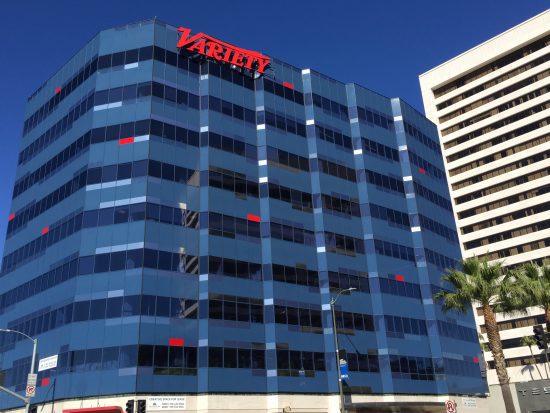 In case you haven't heard, the commercial real estate market in Dallas is at all time peak. Many experts are saying that if you're interested in investing in Dallas, now is the time to buy. That also means good opportunities for those that are planning to sell commercial properties as well. And the best chances of getting the asking price you're looking for? A building that makes a good impression from the exterior. With exterior window film, you can attract potential buyers and increase the resale value of your hotel.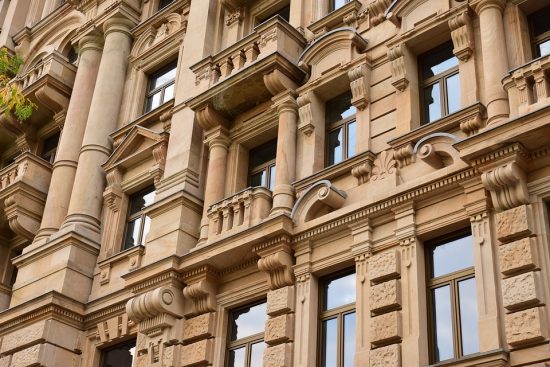 Exterior Window Film Vs. Window Replacement
When compared to window replacement, exterior window film is definitely the superior option. Replacement windows can be a costly renovation that most hotel owners don't want to incur unless absolutely necessary. But if you have cracks in your windows, something should be done because the lack of insulation can hike up your energy costs. Exterior window film is a more economical alternative to window replacement and is equally just as energy efficient. Exterior window film can boost the insulating power of your windows by up to a 90% increase and save up to 30% on your annual energy costs.
Dallas' Source for Exterior Hotel Window Film
Window Film Dallas is the number one source for commercial window film in the Dallas metro area. We carry a huge selection of exterior window films that are perfect for hotels, motels, bed and breakfasts, and extended stays. Call our office today to receive an estimate on commercial window tinting for your property.